Books
Below is a list of books for this unit. Most, if not all of them, should be able to be found at a local library - however, you may want to add some to your own personal collection. Additionally - not all of the books are needed for the unit. Read the reviews and pick what would be best for your family.
I Survived the Great Chicago Fire By Lauren Tarshis - This is the main book for the unit. It is required to complete the unit.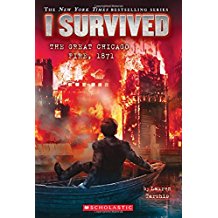 Code Red The Great Chicago Fire by Janet McHugh – Told in story format – this book tells of the timeline of the event with actual quotes and facts. A great story of perseverance. Appropriate for grades K-5.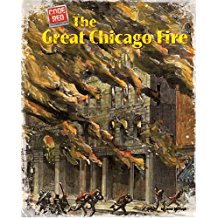 The Great Fire by Jim Murphy – An excellent book to use as a read aloud or a resource for teaching. Also a great reader for older children. Excellent photos and diagrams. Map of Chicago identifies what area burned. Told in story form. Appropriate for children 3rd -7th grades.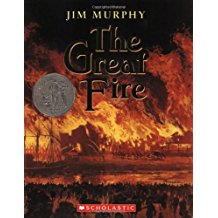 Disasters Natural and Man-Made Catastrophes Through the Centuries by Brenda Z. Guiberson – I really like this book – I strongly recommend purchasing it. It will be a suggested resource for at least five of the Historical Stories of Survival series and has so much great information. Chapter 2 of this book covers The Great Chicago Fire. However, it also covers some excellent history of Chicago. Chapter 5 of this book covers the Triangle Shirtwaist Factory Fire. Suggested as a teaching resource for grades 2-5 and a resource book for older children 4th-8th grade.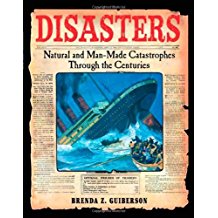 Crucible of Fire by Bruce Hensler – An excellent book to teach from. It has a thorough index for quick identification of a subject. This book tells of how the fires of the past helped to shape modern day equipment, fire codes and fire fighting methods. This is a dense book. It will take some preparation to identify what you will teach from it. Excellent photographs.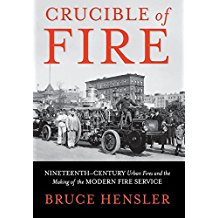 Fighting Fire by Michael L Cooper – This is one of those books that you may want to consider purchasing for your own library. The book is very readable – could be a read aloud or personal reading. It is definitely something you could teach from. This book will be a suggested resource for at least three units in the Historical Stories of Survival series. Appropriate as a read aloud for grades 2-7 and 4th+ for personal reading.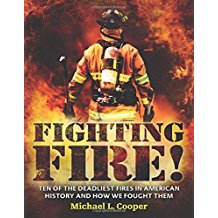 Emergency! Fire Disaster by Chris Oxlade – I really like this book. It is colorful, full of short bits of great information, facts, details, eye witness quotes, recue information, excellent photographs and more. This book is appropriate for 2nd-5th grade
The World Encyclopedia of Fire Engines and Firefighting by Neil Wallington – This has to be my favorite book from this unit! This may be one for your library. Description from the back of the book: "An illustrated guide to fire trucks around the world with 700 pictures of modern and historical appliances. Contains an illustrated photographic history of firefighting from Roman times to the present day, and charts the development of the fire engine from simple manual pumps to one of the most sophisticated and high-profile vehicles. Includes an A-Z of 165 of the world's best known fire engine manufacturers. Each entry features a comprehensive company history and is illustrated with archive and contemporary images of the engines manufactured."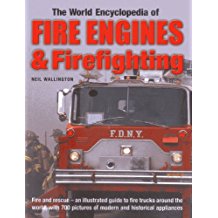 To the Rescue Fire Trucks Then and Now by Steve Otfinoski – This is a very informative book appropriate for children in 1st-4th grades. This book shows and explains the changes of fire trucks over the decades.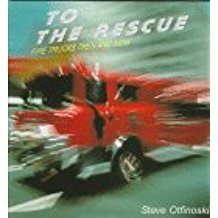 Diary of a Firefighter by Angela Royston – This is a good book to learn about the day to day experiences of firefighters. There is a lot of safety information covered as well. Appropriate for grades K-4th.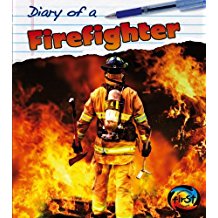 Fire Engines Up Close by Andra Serlin Abramson – This is a really fun book – actual size images of equipment and excellent information make this book super fun and interesting. Appropriate for 1st-5th grades.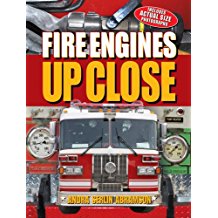 Graphic Library The Great Chicago Fire of 1871 by Kay Melchisedech Olson – A very appealing book for children 2nd-6th grades. Written in comic book style – this book contains good information in a very entertaining way. Additional educational reading is in the back of the book.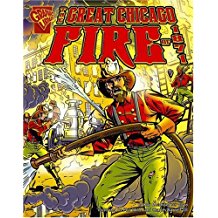 National Geographic for Kids Extreme Wildfire by Mark Thiessen – "The science behind the flames." This is an excellent book full of AMAZING images, short pieces of great information and very colorful. An exciting and educational book.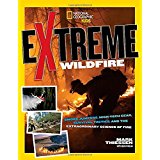 Fire Bubbles and Exploding Toothpaste – More Unforgettable Experiments that Make Science Fun by Steve Spangler – This book will ignite the love of science in any kid. Experiments include "Fire Proof Balloon", "Fire Bubbles" and "Fire Tornado". Suggested for 3rd-7th grades.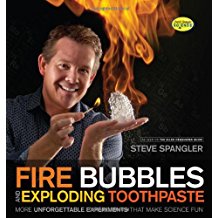 Videos
Below is a list of DVD's related to the unit. All of these were found in our local library.

Safety Smart Science with Bill Nye the Science Guy – Explore safety and science. Bill Nye explains the science of fire and demonstrates it's destructive and helpful ways. Appropriate for grades 4-8. Runs 25 min.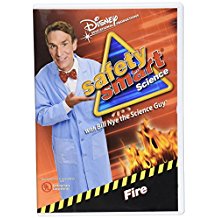 Firefighter George and Fire Engines Volumes 1 and 2 - Suggested for ages 2-8 years old. Real firefighters teach about the equipment they use and show kids how they use it. Learn how to Stop, Drop and Roll and listen in on a 911 call. See how dispatchers work with emergency workers to help people. Additional material is available on their website. They also sell Jr. Firefighter T shirts. Run time is approximately 42 minutes each.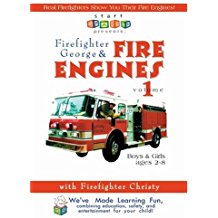 Craft Resources
Below is a list of crafts and resources for these crafts. This is not an exhaustive list. I encourage you to review the list of activities, consider the ages and interests of your children, and search out other crafts or resources for yourself as well.
Build a Fire Truck with Legos: There are several options for this.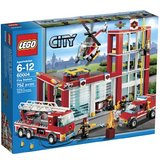 Create a Model of Chicago's Skyline: You can do this from 1871 or modern day. Get creative – use foam craft blocks, cardboard or Legos -
4D Cityscape Puzzle of Chicago - Learn the architectural history of Chicago from the 1800's with the Time Poster included. Puzzle features plastic 3D replicas of the most famous monuments and buildings. 2000 educational facts included. Suggested for children 8-12 years old.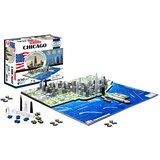 Landscape Art Project – Here are some links to some fun landscape art projects. Each one is very different. http://artprojectsforkids.org/portfolio/pop-art-landscape/, http://www.kinderart.com/painting/landscaperesist.shtml, http://www.thatartistwoman.org/2013/11/prairie-landscapes-and-page-from-art.html, https://www.youtube.com/watch?v=2b8Wk_-rCII