Books
Below is a list of books for this unit. Most, if not all of them, should be able to be found at a local library - however, you may want to add some to your own personal collection. Additionally - not all of the books are needed for the unit. Read the reviews and pick what would be best for your family.
I Survived the Sinking of the Titanic By Lauren Tarshis - This is the main book for the unit. It is required to complete the unit.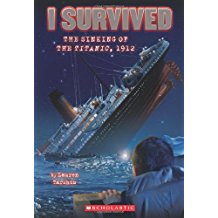 Titanic Voices From the Disaster by Deborah Hopkinson – An excellent book to teach from. It would be appropriate for an older child 6th grade and up to read on their own. It would make a fantastic read aloud. This book talks about individual passengers and crew members, has facts and details about construction, sailing and sinking timeline and much, much more. This is a book that you will likely use throughout the unit.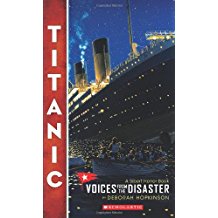 50 Things You Should Know About Titanic by Sean Callery – This is a very engaging book. I like all of the color, the images and the small pieces of interesting information. This book does not have a lot of fluff – but instead, it is loaded with facts.
Titanic The Disaster that Shocked the World! By Mark Dubowski – An excellent book! This is a level three reader. Although this book could be used for personal reading – there is a great amount of information included that you may want to use it as a read aloud. This book would likely be used throughout the unit, as it has information about the sailing, sinking, rescue, finding and a quiz in the back of the book. Appropriate for children 1st -5th grades.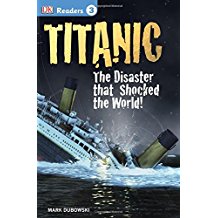 Titanic Disaster at Sea by Martin Jenkins and Brian Sanders This is a good book with an excellent detailed timeline. This book has information that I did not find in other books. Appropriate for grades 2-5.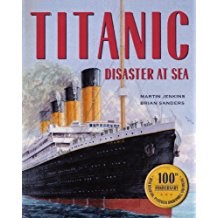 Titanic by Simon Adams - This book contains so much information – from the building of the ship to the sailing, passengers, sinking and finding of the majestic ship. Appropriate for grades 2-5. This is a book that would likely be used throughout the unit.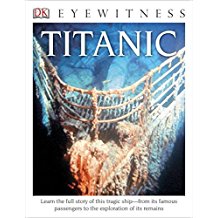 Titanic Disaster at Sea by Philip Wilkinson – This is a fascinating book. Not only is it wonderful to look at, with all of the fantastic artwork, but it is so full of amazing information. Information about the builders and detailed pictures of building the ship, the cargo, the sinking, escaping, rescue and the finding with artifact photos. This book would be appropriate for grades 2nd-6th grade.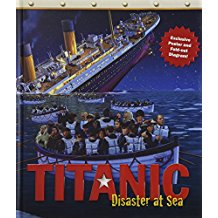 Building the Titanic The Making of a Doomed Ship by Sean McCollum – This is a really great book. Unlike most books that focus on the sinking or the rescue. This book focuses on the initial idea of the Titanic, the building of it, the kinds of jobs required to build the ship and more. Very interesting. Appropriate for grades 1st-5th.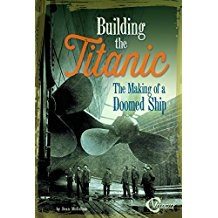 Disasters Natural and Man-Made Catastrophes Through the Centuries by Brenda Z. Guiberson – I really like this book – I strongly recommend purchasing it. It will be a suggested resource for at least four of the Historical Stories of Survival series and has so much great information. Chapter 6 of this book covers The Titanic. Suggested as a teaching resource for grades 2-5 and a resource book for older children 4th-8th grade.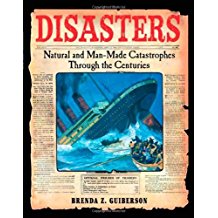 Titanic The Tragedy that Shook the World by Life Books – Certainly one of my favorite Titanic books! AMAZING photos, information from the building to the finding and everything in-between. An excellent resource to teach from. Appropriate for all ages.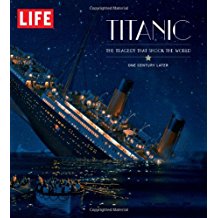 Titanic by Frank Sloan – An excellent book to teach from. This book is one to use throughout the unit – it does have quite a bit of information about the finding of the Titanic – but also the sinking and the rescue. Appropriate as a read aloud or for older children 5th grade and up.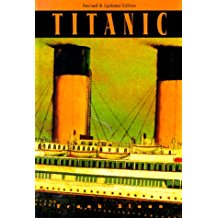 National Geographic Kids Titanic by Melissa Stewart – A very good children's book. Colorful and full of pictures, diagrams and short bits of information. Appropriate for grades 1-4.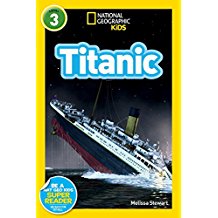 Finding the Titanic by Robert D Ballard – A very good book for younger readers. The material is quite interesting, and the focus is on the discovery of the sunken ship, rather than the sinking of it. Appropriate for grades 1st-4th.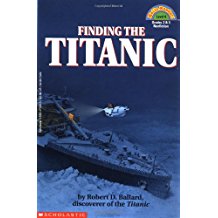 The Titanic Crew Working on Board the Great Ship by Terri Dougherty – A very well done book that explains the various positions on the ship and highlights several staff by name. Provides statistics and other pieces of valuable information. Suggested for grades 1st-5th. Includes critical thinking questions in the back of the book.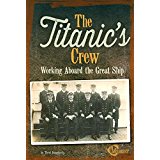 In Their Own Words Titanic A Primary Source History by Senan Molony – I rather enjoyed this book. It does put a lot of focus on various people from the Titanic, but it also includes an excellent timeline, amazing images, an excellent glossary and much more. Appropriate for grades 2nd-5th.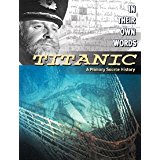 Father Browne's Titanic Album: A Passenger's Photographs and Personal Memoir by Father Browne – An exceptional book and such a treasure – some of the only photographs of the Titanic's only journey. Appropriate for all ages.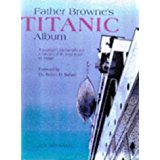 Icebergs, Ice Caps, and Glaciers by Allan Fowler – A small and simple book with large print and beautiful photos. A simple experiment is in the back of the book, along with words to know. Appropriate for K-3rd grade.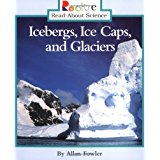 Glaciers by Sally M Walker – A very informative book with large print. Highly suggested as a book to teach from as it does have so much information and it is presented in a very simple way. Appropriate for 1st-4th grades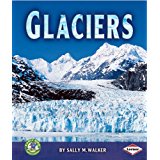 The Science of Glaciers by Karen Latchana Kenney - A colorful and informative book with lots of diagrams. I really like this book and recommend it for 2nd-5th grades. It does mention millions of years on page 27.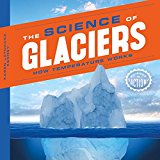 Comets by Kate Riggs – A simple book with few words. However the text it does have is very informative and easy to understand. It includes and astronomy experiment in the back of the book. Appropriate for ages 1st-5th grade.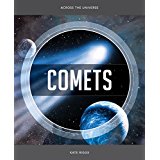 Young Scientist Concepts and Projects – Astronomy by Robin Kerrod – By far one of my favorite books. This is an excellent book for kids to read on their own and explore projects – or to do as a family with younger kids. Build a telescope, a sundial, learn about constellations and moon movements and SO MUCH MORE. Appropriate for independent use 4th-7th grades.
Seven Wonders of Asteroids, Comets and Meteors by Ron Miller – This book is thin, but packed full of information. Although this book has a great deal of information, it is arranged in small, easy to manage pieces. Appropriate for grades 4th-8th.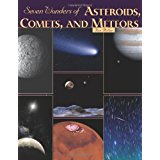 Survive Alive Finding Your Way by Neil Champion – This is an excellent book with practical information. In this book you will find information about using a compass, how ships used to navigate, using the stars as a guide and much more. This book includes a survival skills test, hands on projects and real life survival practice exercises. Appropriate for grades 3rd-8th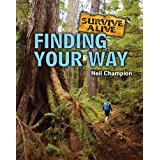 The Titanic An Interactive History Adventure by Bob Temple – Who doesn't love Choose Your Own Adventure books! This is a historical fiction book with three story paths and 15 different endings. An excellent choice for 3rd-6th grade.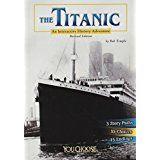 Dear America Voyage on the Great Titanic by Ellen Emerson White – The Dear America series is an excellent series of books. This book tells the story of a young 3rd class girl who finds herself living the life of a 1st class girl. This is her diary. Appropriate for grades 4th-8th.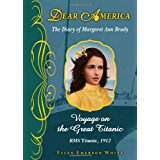 Video and DVD Resources
Arctic Edge 70 Degrees South – A film that follows a group of scientists as they explore the West Antarctic Peninsula. Appropriate for 3rd grade and up. Runs 72 min. - Check your local library.
Craft Resources: Below is a list of crafts and resources for these crafts. This is not an exhaustive list. I encourage you to review the list of activities, consider the ages and interests of your children, and search out other crafts or resources for yourself as well. It is not necessary to do all of the crafts listed below; pick and choose what works best for you.
Build the Titanic kits: There are several options for this. See the links for options.http://amzn.to/2nxV0qj, http://amzn.to/2mMLT0s, http://amzn.to/2njCnpr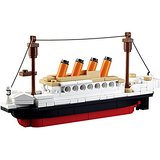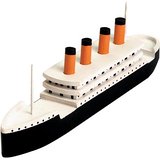 Coloring Book – I really like the Dover Historical Coloring books – They have a great one that is really affordable for the Titanic -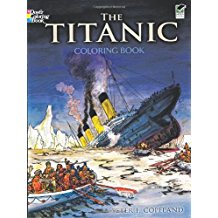 Titanic Puzzles come 3D or flat - puzzles range from 150 pieces to 2000 pieces