Books
Below is a list of books for this unit. Most, if not all of them, should be able to be found at a local library - however, you may want to add some to your own personal collection. Additionally - not all of the books are needed for the unit. Read the reviews and pick what would be best for your family.
I Survived the Destruction of Pompeii By Lauren Tarshis - This is the main book for the unit. It is required to complete the unit.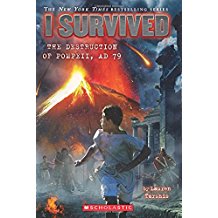 Draw and Write Through History Book 2 - Greece and Rome - This book is an excellent resource with step by step drawing instructions. In this book you will find excellent, detailed instructions on how to draw things such as a Roman Gladiator, a fighting arena and more. This is an excellent resource and can be used in future years as you study more amazing things in history.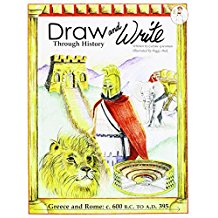 Eruption! Volcanoes and the Science of Saving Lives by Elizabeth Rusch - This is a fantastic book. The photos are phenomenal, the science based information and diagrams are very helpful. My recommendation is that this would be for a mature 4th grader and up. The book does talk about many thousands of deaths that have occurred and that might be hard for some children.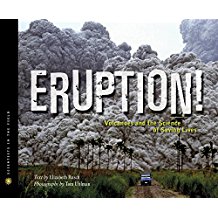 Everything Volcanoes and Earthquakes by National Geographic Kids - This is a great book filled with lots of color, engaging diagrams and educational information. Includes an interactive glossary with questions and page numbers for answers in the back. For those that have a Creationist view – it does talk about "billions of years".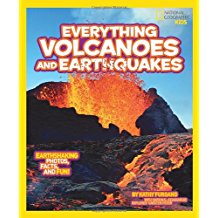 Janice VanCleave's Volcanoes - 20 science experiments and 3 pages of vocabulary. An excellent resource and a very affordable way to add an exciting and thorough science element to the Pompeii unit study. Suggested ages 2nd-5th grade.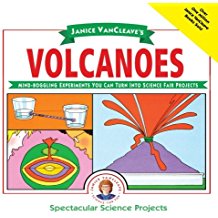 The Science of Volcanoes by Angela Royston - I really like this book. It is very colorful, full of facts and information – but not overwhelming and no "fluff". Great before and after photos, well done diagrams and more. It does make a reference to 500,000 years ago on pgs 14 and 15 – but that is all that I saw. Overall a great resource and lots of vocabulary and additional reading and internet suggestions listed in the back of the book.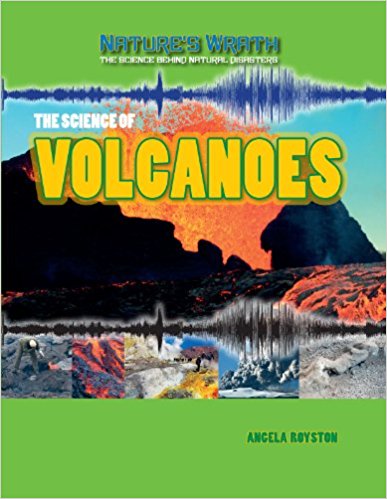 How Do Volcanoes Make Rock? By Ellen Lawrence – Oh this is another one I really like! This is a great book – especially for children K-3rd. There are bright photos, not a lot of text, but it does have a question to ask the students on almost every page to help engage a discussion of how things occur. It does mention 50 million years on pg 16.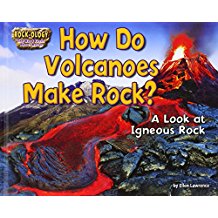 100 Things You Should Know About Volcanoes by Chris Oxlade - This is a fun book. Perfect for 2nd-5th graders. There are bright photos with 100 facts throughout the short book. There are also questions & answers on some of the pages. This book has a lot of solid information. It does mention millions and billions of years on pages 8, 9 and 44.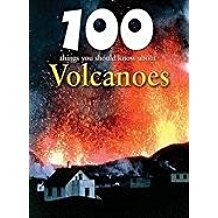 Volcanoes and Earthquakes by Ken Rubin - This is an exceptional book with terrific photos and diagrams. This book certainly targets older children - 4th-9th grade. However, it is full of information. This book also mentions billions of years.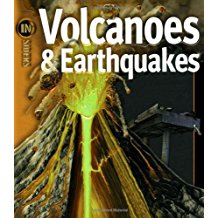 Time for Kids - Volcanoes! by Jeremy Caplan - This is a small chapter book full of information that a 1st-3rd grader could read on their own - depending on reading level. It is full of fun facts, information and excellent photos.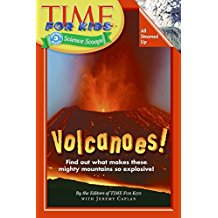 Good Questions! How Hot is Lava? And Other Questions About Volcanoes by Kelly Smith - This is a great book. I really like the format of each page asks a question and gives a good, interesting and educational answer without a lot of extra fluff. I recommend this book for 1st-5th grades. It does mention millions of years on pg 23.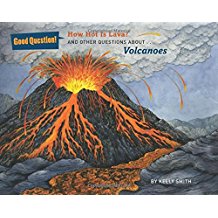 Science Adventures Escape the Volcano Explore Materials and Use Science to Survive by Richard and Louise Spilsbury – This book is genius! Every page has a short scenario, a question and a short science experiment. Learn how to survive around poison gas, flowing lava, poison water and more. A quiz is included in the back of the book. This is a hands on science adventure, best for kids 2nd-6th grade.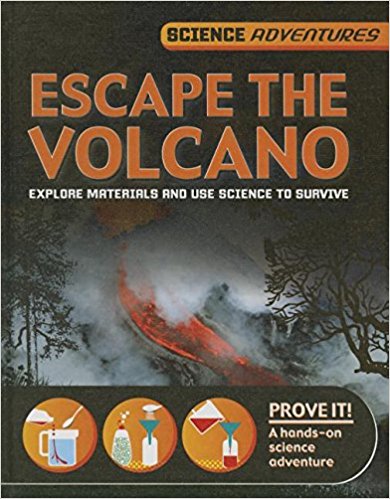 Disaster Zone Volcanoes by Cari Meister – This is a very simple and easy book – best for K-2nd grade. Engaging and informative pictures, diagrams and questions. Instructions for putting together an emergency kit and a science experiment.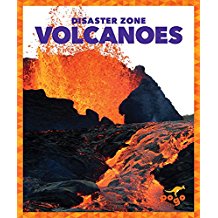 Volcanoes Through Time by Nicholas Harris – This book is a picturesque timeline of the eruption of Mt. Vesuvius and the destruction of Pompeii. It loosely uses the timeline provided by Pliny the Younger, a survivor of Pompeii.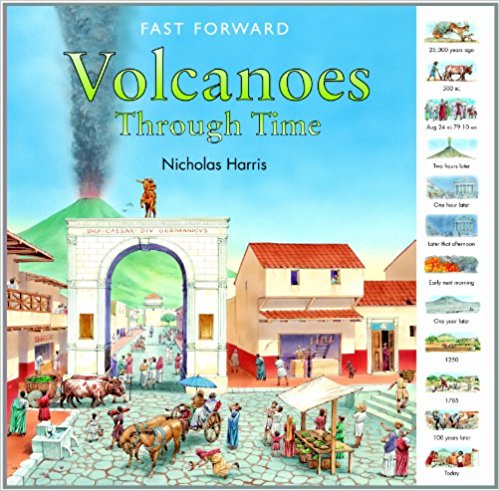 Digging Up the Past Pompeii by Diane Marczely Gimpel - This is one of my favorite books that I found in my research. This is a great book to teach from. It could be used by a studious 5th grader - but would likely be more for 6th-9th grade. This books focuses on life in Pompeii, what has been discovered through archaeological digs and the preservations of those findings. Amazing photos.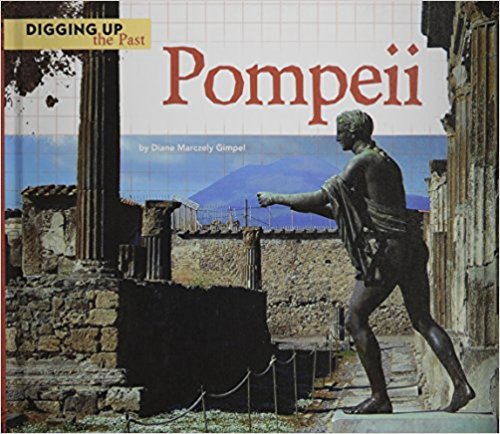 Lost City of Pompeii by Dorothy Hinshaw Patent - This is another excellent book about what life was like in the city of Pompeii. It shows the ruins of the city laid out with actual photos. More findings of bread loaves that were discovered under the ash, more buildings and artifacts. Children can learn about a day in Pompeii and what women and children did with their time.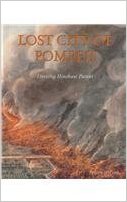 Through Time – Pompeii by Richard Platt – A timeline of history with amazing art and diagrams. Definitely an excellent resource. Suggested for grades 2-6.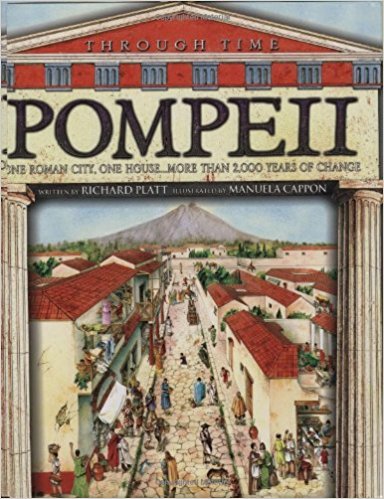 The Buried City of Pompeii by Shelley Tanaka – This is an exceptional book to teach from. This book delivers information in a combination of ways. It tells a story told from the perspective of someone living in Pompeii at the time of the eruption. Of course this is all conjecture – but extremely well done and engaging. It includes maps, real photos of present day Pompeii and what has been found, diagrams of the city and homes, and more.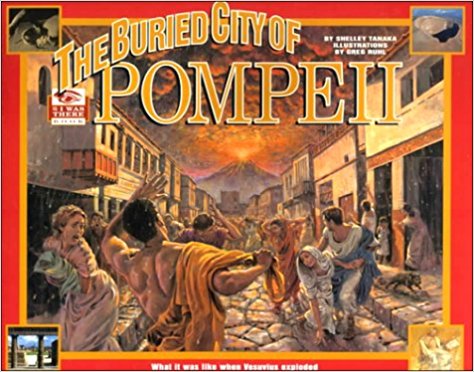 The Secrets of Vesuvius by Sara C Bisel – This is a very good book – especially if you want to study more about archeology and the process that archeologists go through. The book, itself, is told in story form – with excerpts and photos of the dig sites and diagrams of how deep the city was buried. Appropriate for grades 3-6 – however, there are a few skeletons which may disturb some children.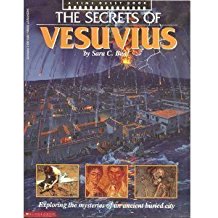 Ashen Sky – The Letters of Pliny the Younger on the Eruption of Vesuvius by Benedicte Gilman – Exceptional letters from the only live account of the event. A very good read and great for discussion. Appropriate for read aloud for 2nd grade and up, read alone 4th grade and up.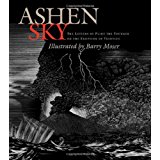 100 Things you should know about Ancient Rome by Fiona Macdonald. – This is a really fun book. This is like a trivia books with lots of facts, some silly – but true. There are activities including making a paper mosaic, measuring the way the Romans did, recipes, Roman words, how to turn a sheet or blanket into a toga without sewing, battle paint and a few quiz questions. This is an engaging book that incorporates retention in a fun way. Appropriate for ages 1st-6th grade.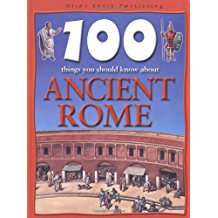 Spend the Day in Ancient Rome – Projects and Activities that Bring the Past to Life by Linda Honan - This is an excellent resource – one you may find yourself coming back to throughout the years. This book is in story form – but is loaded with activities such as – pronouncing things as the Romans did, making Roman clothes and charms and jewelry, pottery, a winner's wreath and so much more.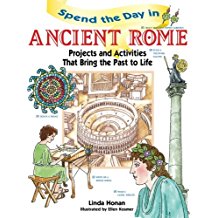 Eyewitness Books Ancient Rome by DK Publishing – This is a very useful book as it has photos and brief descriptions for dozens of objects. Each page holds a great deal of information covering topics such as - Emperors, soldiers, battle and defense, women in Rome, family life, growing up, arenas, building and engineering, food, music and so much more. Appropriate for grades 1-6.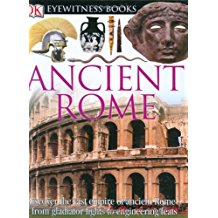 Technology in the Time of Ancient Rome by Robert Snedden – Another excellent book with hands on projects. The book is informative and gives great historical and practical information. The diagrams are well drawn and well described. Projects in the book include – recipe, a toga, a mosaic, a groma, a pulley, an aqueduct, and a shield. This is a great book with enough variety of projects to satisfy those that enjoy art and science.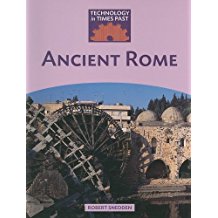 Life as a Gladiator by Michael Burgan – This is an interactive history adventure book. A fun reading chapter book with "choose your own path" questions. These kind of books always make reading extra fun. Appropriate for early chapter book readers 3rd-5th grade.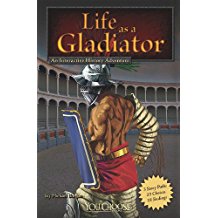 Usborne Young Reading Gladiators by Minna Lacey and Susanna Davidson – Although this is meant to be a fun reading book, there is still quite a bit of good, historical information. Appropriate for early chapter book readers 3rd-5th grade.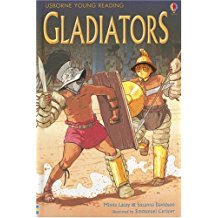 Ancient Civilizations Blood in the Arena Gladiators of Ancient Rome by Louise Park – Although the title of the book may lead one to believe that this is a gory book – it is not at all. This books is short and simple with good information and pictures. It would be fine as a read aloud to children who are not yet reading well – but all kids would enjoy the pictures.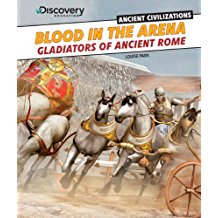 Ancient and Medieval People – The Roman Gladiators by Louise Park – This is another short and simple, yet informative book. Topics include types of gladiators, gladiator training, weapons and attitudes toward gladiator games. It would be fine as a read aloud to children who are not yet reading well – but all kids would enjoy the pictures.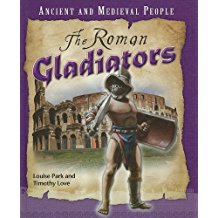 Video Resources
Below is a list of dvds that compliment the unit. Check your local library or Amazon.
Earth Science for Children All About Volcanoes – This dvd is on the younger side. It is suggested for K-4th grade. It is bright and colorful with a talking robot and computer. However, the information is good (simplified). It touches on earthquakes, earth layers, volcanoes, types of volcanoes and vocabulary, steps for making your own erupting volcano and more. The erupting volcano experiment is done in steps. You can do it alongside the video or stop the video and do it on your own and then watch the video to see if you have the same reaction.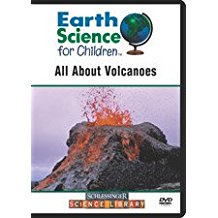 Ancient Civilizations for Children – Ancient Rome - Suggested for grades 3-7. "Students will explore the diverse history of ancient Rome as they journey to long-buried city of Pompeii where everyday life from the year AD 79 is revealed in the ruins and molds preserved by the ash from Mt. Vesuvius. Learn the mythical tale of Romulus and Remus – the twin sons of Mars, the Roman god of war – who grew up to found the city of Rome. Discover the social structure of Roman society, the system of government they created, and Roman innovations like aqueducts, arches, concrete and the calendar." Teacher guide for this dvd is available online. DVD includes both English and Spanish tracks. Runs 23 min. - Check your local library.
Wonders of the Ancient World – Ancient Rome – Suggested for 7th grade and up. "For centuries, Rome stood at the center of one of history's great empires, and in this fascinating program, students will explore the vast ruins of this ancient city from the Pantheon to the Forum, through the Mausoleums of Augustus and Hadrian, and in the public buildings of Papal, Rome. From there travel south to the legendary towns of Pompeii and Herculaneum, where the preserved ruins from the powerful eruption of Vesuvius in AD79 provide a complete and unparalleled picture of society and daily live in the early Roman Empire." Runs 25 min. Includes small teacher guide with vocabulary both in the dvd case and online. Check your local library.
Craft Resources
Volcanoe Kits - There are several options for this project in some of the referenced books. If you prefer a kit to make things easier there are some listed on our resources page.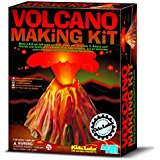 Create a Model of the Earth's Layers: There are several options for this on the web. Probably the easiest is a Styrofoam ball. Cut either in half or cut out ¼. Paint can be used for the layers and the outside. The layers can be labeled with small flags made from toothpicks and paper. Another way to do this would be with clay. A flat version can be made on poster board with colored paper and/or makers. An elaborate, but really fun way to do this – is with cake or jello. You may also purchase an Earth cross section model here.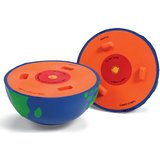 Create a gladiator arena - Use Legos or foam building blocks.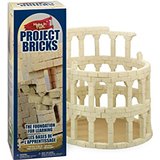 Create a mosaic. This can be done with paper or tiles.Instructions are available in several of the referenced books. These links are all great resources. https://mosaicartsupply.com/fun-mosaic-art/, http://www.auntannie.com/FridayFun/PaperMosaic/, http://amzn.to/2lalPvQ, http://artprojectsforkids.org/category/view-by-media/mosaic/
4D Cityscape Puzzle of Rome - Learn the architectural history of Rome from 497 BC with the Time Poster included. Puzzle features 43 plastic 3D replicas of the most famous monuments and buildings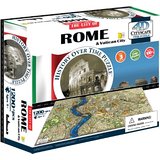 Papercraft Diorama - This craft is included in this file – see Table of Contents. To see other items available by this artist– please go to the website - http://ellenjmchenry.com/pop-up-pompeii-villa-craft/ Here is another one you can find at this website http://www.spitefuls.com/disaster.html
Archeological Dig Project – Roman bowl, Roman coins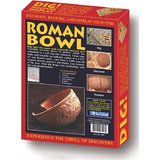 Make a Greco-Roman costume out of Duct Tape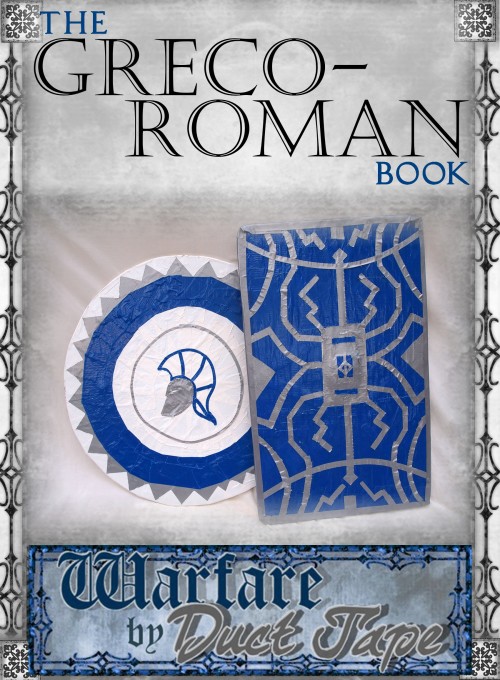 Play some Ancient Roman games - http://www.historyonthenet.com/the-romans-childrens-games/ or http://www.grandvoyageitaly.com/piazza/kids-will-be-kids-even-in-ancient-rome-roman-toys-games
Make an Ancient Roman meal - See the link below for eight authentic recipes.
http://www.press.uchicago.edu/Misc/Chicago/233472.html?PHPSESSID=ad0e5f863647246ce84ec6f1a9ab7032