Books
Below is a list of books for this unit. Most, if not all of them, should be able to be found at a local library - however, you may want to add some to your own personal collection. Additionally - not all of the books are needed for the unit. Read the reviews and pick what would be best for your family.
I Survived the San Francisco Earthquake, 1906 By Lauren Tarshis - This is the main book for the unit. It is required to complete the unit.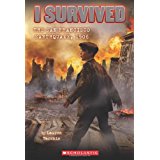 Earthquake Games by Matthys Levey and Mario Salvadori – A unique and fun book with games and experiments to help the students understand earthquakes and volcanoes. Suggested for grades 5th-8th.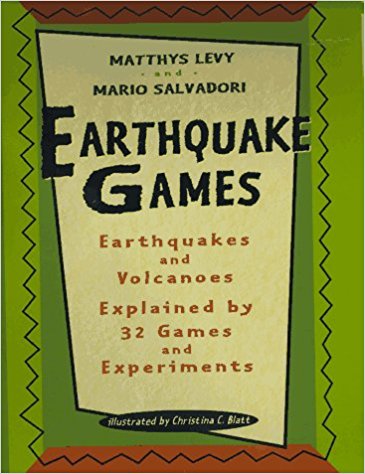 A Project Guide to Earthquakes by Mitchell Lane – I really like this book! It is different from the games book above. Excellent hands on experiments, clear explanations, directions and supply lists. Appropriate for 2nd-6th grade.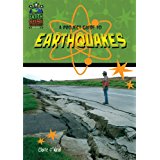 Everything Volcanoes and Earthquakes by National Geographic Kids - This is a great book filled with lots of color, engaging diagrams and educational information. Includes an interactive glossary with questions and page numbers for answers in the back. For those that have a Creationist view – it does talk about "billions of years".
Study Earthquakes by Suzy Gazlay –This is a fun book with great information. The pages are designed to resemble a computer screen. There are sections or "windows" with challenge questions, facts, diagrams and more. Appropriate for ages 2nd-6th grade.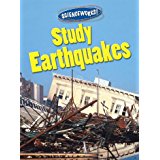 Disaster Science The Science of an Earthquake by Lois Sepahban – This book is very easy to read with graphs, pictures, white space and easy to understand scientific explanations. Suggested for 4th-8th grade.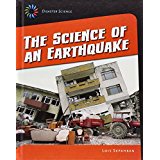 The Earth Dragon Awakes by Laurence Yep – A historical fiction story of two young friends with different perspectives of the event. An enjoyable book to read. Based on true stories. Suggested for 3rd-7th grade.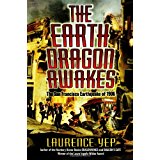 The San Francisco Earthquake and Fire of 1906 by Louise Chipley Slavicek – This book is very much like a text. It could be used as a read aloud or for older children – 6th grade and up.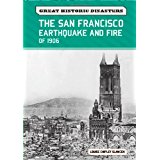 The San Francisco Earthquake and Fire by Chros McDougall – This is a good book that highlights some important things. Topics in this book include – the 1906 earthquake, the science behind earthquakes, aftermath, recovery and more. This book does mention 15-20 million years ago on page 13. This book is appropriate for 3rd-6th grade.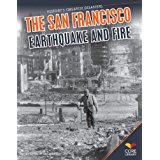 Can You Survive an Earthquake? An Interactive Survival Adventure by Rachael Hanel – A fun and engaging book to familiarize students with earthquakes and what can happen in natural disasters. Appropriate for 3-4th grade or older struggling readers.
Forces of Nature by Catherine O'Neill Grace – Excellent photos, facts and survival information. This book would be useful for any of the Historical Stories of Survival units that are about volcanoes, earthquakes or tornadoes. Suggested for grades 4-8.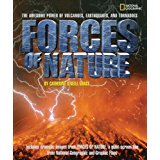 How to Survive an Earthquake by Marne Ventura – This is an easy to read book with survival information, in addition to an emergency kit checklist. Suggested for grades 1st-6th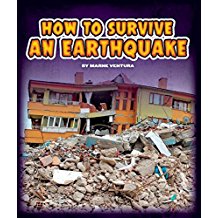 How to Survive an Earthquake by Heather Montgomery – This is another easy to read book. This book contains information on how to survive several scenarios – not just earthquakes. It also includes instructions on how to make a survival kit. Suggested for grades 3rd-7th.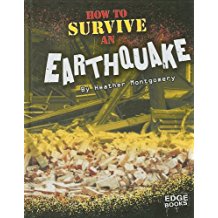 Disaster 1906 The San Francisco Earthquake and Fire by Edward F. Dolan Jr. – This is certainly an excellent book. I suggest using it as a read aloud. It tells the story of the three day disaster in a way that no text book can. Suggested as a read aloud or 4th-8th grade for independent reading.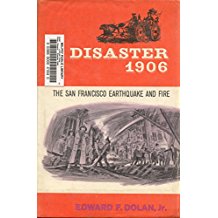 The Hazardous Earth by Timothy Kusky – This book would be a good book to teach from. It is not one that I would suggest for independent reading. It contains information on areas at risk, convergent margins, divergent plate boundaries, earthquake disasters, earthquake hazards, earthquake magnitude, earthquake prediction, preparation and response, structure of the Earth, transform margin process and understanding ancient earthquakes. This book does mention 250 millions of years ago on page 9. Suggested for 5th-9th grade.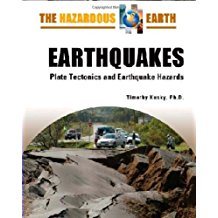 Emergency! Earthquake by Jen Green – This is a colorful book that is easy to read with a lot of information and facts. It has information about several different earthquakes that have happened around the world. Suggested for grades – 2nd-5th grade.
Dear America The Diary of Minnie Bonner by Judy Blundell - A favorite series in historical fiction. Dear America books tell stories through the eyes of young girls and boys during trying times in our history. Appropriate for 3rd-7th grade.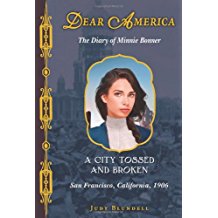 X-Treme Disasters Earthquakes – The 1906 San Francisco Nightmare by Lynn Brunelle – I like this book. It is easy to read, with a lot of great information. It talks about both the 1906 earthquake and the 1989 earthquake that hit San Francisco. It also has instructions for an emergency preparedness kit. Suggested for 2nd-6th grade.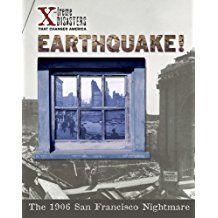 Earthquakes by Mari Schuh – This is a great book for K-2nd grade. It is very simple reading with few words – yet good information. The pictures are excellent.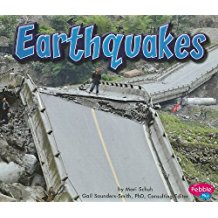 Epic Disasters The Worst Earthquakes of All Time by Mary Englar – Each page has a short story about an earthquake from a different part of the world, with facts and photos. Suggested for 3rd-6th grade.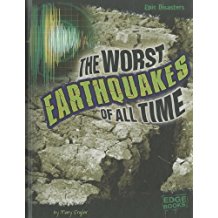 Disasters Natural and Man-Made Catastrophes Through the Centuries by Brenda Z. Guiberson – I really like this book – I strongly recommend purchasing it. It will be a suggested resource for at least five of the Historical Stories of Survival series and has so much great information. Chapter 4 of this book covers The San Francisco Earthquake. Suggested as a teaching resource for grades 2-5 and a resource book for older children 4th-8th grade.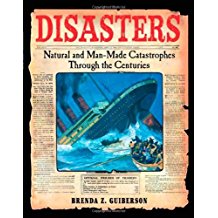 Earthquake Alert by Shilpa Mehta-Jones – I like this book a lot. The topics are broad and include the following – plate boundaries, faults, seismic waves, staying safe, earthquakes and nature and more. This book does mention millions of years on pages 8 and 9. Suggested for grades 3-6.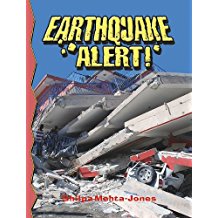 Video Resources
Below is a list of dvds that compliment the unit. Check your local library or Amazon.
History Classics – Mega Disasters – Computer animation help show what could happen if the big one hit Los Angeles. Appropriate for 5th grade and up.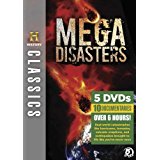 The Great San Francisco Earthquake – Personal accounts and restored movie footage from the time period make this an exceptional educational piece. Not rated – but appropriate for older children and younger ones over the course a 2-3 days. Run Time 56 minutes.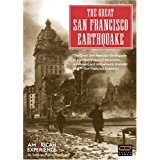 Craft Resources
San Francisco Puzzle - From the Manufacturer - This award-winning puzzle recreates San Francisco's famous skyline, not only in three dimensions using scale-model buildings, but also along the fourth dimension of time, spanning over 100 years of architectural history. The puzzle includes 97 plastic building replicas that depict the city as it appeared as far back as 1882 through to 2009 with the addition of the Millennium Tower. The puzzle includes such iconic structures as the Golden Gate Bridge, Alcatraz, China Town Gate, and the Transamerica Pyramid. The buildings fit into pre-cut holes in a traditional 2D jigsaw puzzle that form the city's street layout. The product includes a Time Poster that directs you through time as you rebuild San Francisco's skyline history. Suggested for ages 8+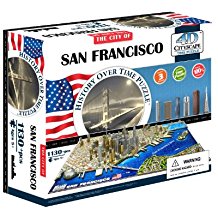 Create a Model of the Earth's Layers: There are several options for this on the web. Probably the easiest is a Styrofoam ball. Cut either in half or cut out ¼. Paint can be used for the layers and the outside. The layers can be labeled with small flags made from toothpicks and paper. Another way to do this would be with clay. A flat version can be made on poster board with colored paper and/or makers. An elaborate, but really fun way to do this – is with cake or jello. You may also purchase an Earth cross section model here.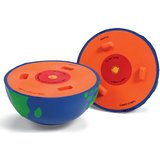 Create the Golden Gate Bridge - Use Legos or foam building blocks.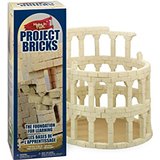 Several Puzzles available for the city of San Francisco
Nanoblock Gold Gate Bridge Building Kit - From the Manuafacturer -
One of the best known and most recognizable suspension bridges in the world in San Francisco California (380 pieces, level 3)

Nano blocks are a superior building experience with greater challenge, sophistication and detail than any other construction set

Build models with incredible detail, astounding Authenticity and unparalleled realism, results unmatched by other Block-Based systems

With bricks as small as 4mmx5mm and manufactured to the highest tolerances for a perfect fit, make amazing 3D art that fits in the palm of your hand

The smaller the brick the better the build; all sets come with detailed step by step instructions, for ages 12+